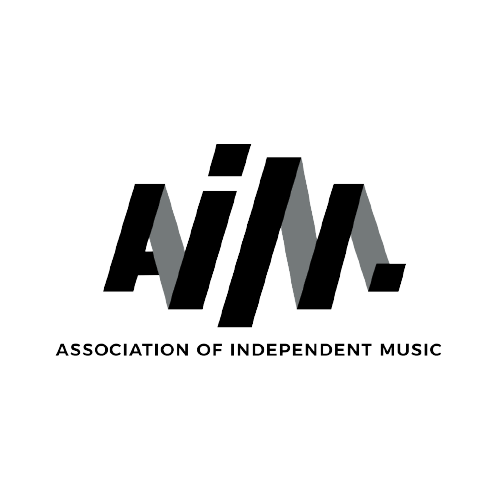 What is AIM?
AIM is the not-for-profit organisation representing and supporting the UK's independent music community, which makes up over a quarter of the UK's recorded music market. Now in its 22nd year, AIM's members range from the largest, most respected record labels and associated music businesses in the world to DIY or self-releasing artists and the next generation of entrepreneurs in music - including 4AD, Black Acre, CTRL Music, Dirty Hit, Domino Recording Co, Hospital Records, Killing Moon Group, FAMM, Ninja Tune, Numbers, Transgressive, Secretly Canadian, Supernature, Warp and XL Recordings.
AIM exists to level the playing field for UK independent music businesses – the beating heart of music! No matter their genre, their background, how much money they have, how they identify or their age, we think everyone should have access to the knowledge and contacts they need to create, grow and win. Everyone working at an AIM member business are members themselves. And not only do we support our members through the difficult times but also in practical ways that make a real difference to their daily lives and work, helping them take their businesses to the next level.
Our members get access to information they need to set up their business, grow their business, maximise income, gain a better understanding of the industry and supply chain and how to strike the right deals, as well as a digital marketplace of Opportunities. Make new contacts through networking opportunities at AIM's events throughout the year. Membership enables them to innovate, do better business and break into new areas.
We fight for your rights and give you the tools to succeed. We work to bring independent voices together and represent our community to government, industry, press and the public.
AIM also shines a light on our powerful community with the annual AIM Independent Music Awards. Previous winners include Arlo Parks, Dave, Jazz re:freshed, Little Simz, Partisan Records, Ninja Tune, Scruff of the Neck and The xx. Lock into the immersive online experience on August 25th 2021!
This year, AIM launches a brand new, free Associate membership tier for anyone going through an AIM Independent Distributor Member, providing the next generation of independent music entrepreneurs with access to key foundational music business knowledge and resources.